MusICianS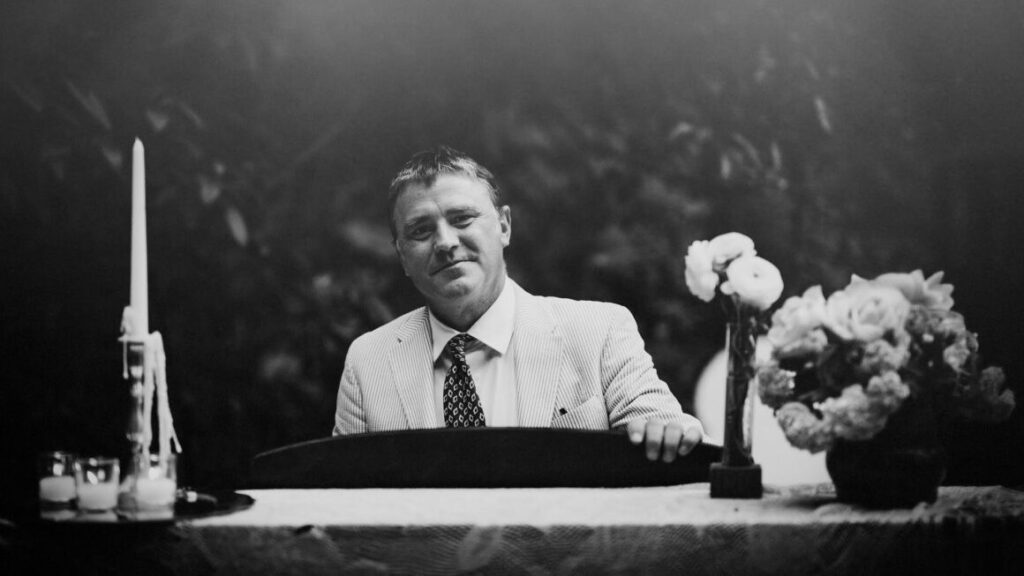 Marc Capelle
Marc Capelle, a native San Franciscan, is a musician, composer, arranger, and producer. He created original music for this film.
Capelle has played with hundreds of acts including Mark Eitzel; Jason Lytle; American Music Club; the Plastic Ono Band; Preston School Of Industry; Third Eye Blind; and quartet-style gospel pioneers, the West Coast Spiritual Corinthians. He is the bandleader of Marc & the Casuals, a soul pop collective in its 15th year. He is the founding director of Red Room Orchestra, a collective of popular jazz, classical, and electronic composers and performers who have played and recorded alongside the Bad Seeds, the Plastic Ono Band, Cibo Matto, Oingo Boingo, Sonic Youth, CAKE, American Music Club, Lou Harrison, the Steve Reich Ensemble, the Nels Cline Singers, Rodriguez, Iggy Pop, Tune-Yards, Bill Frisell, and more.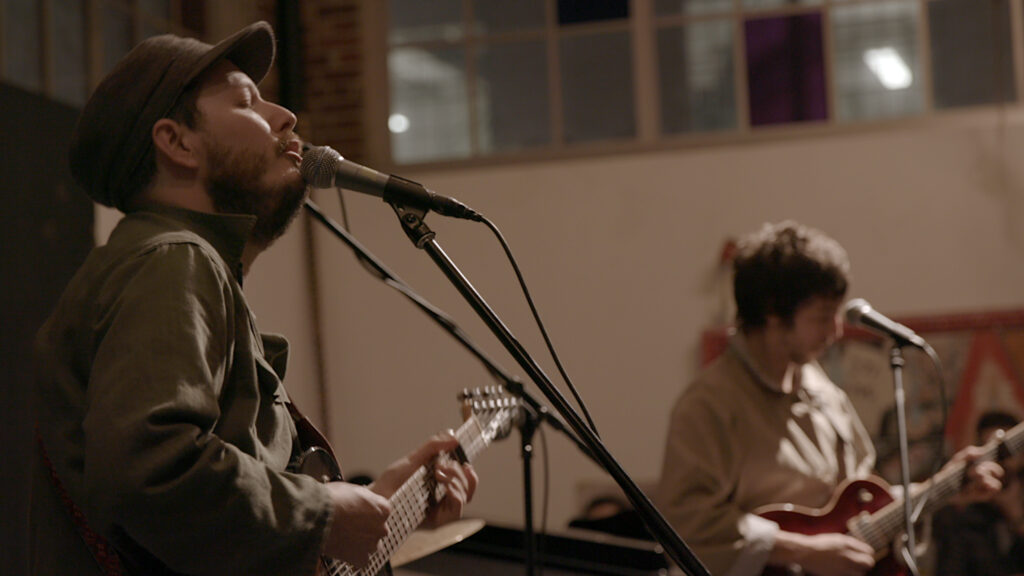 Vetiver
Vetiver is the long running stage and recording name of San Francisco's Andy Cabic. Vetiver crafts nuanced, understated songs that reward careful listening, building a rich duality — a space where sunshine is only a chord away from melancholy, an introspective lyric underlies an extroverted chorus, and subtlety tries to be outgoing in an effort to connect the dots of life's ellipsis.
He is a longtime collaborator of Devendra Banhart, having co-written songs and produced Banhart's album, Cripple Crow. He was also at one time a member of the experimental electronic band Tussle. Cabic appeared on former Cardinals guitarist Neal Casal's studio album, Sweeten the Distance. Cabic co-produced Sarah Lee Guthrie and Johnny Irion's album Bright Examples with Thom Monahan. Vetiver has toured with Fleet Foxes, The Shins, Fruit Bats, Joanna Newson, and Wilco.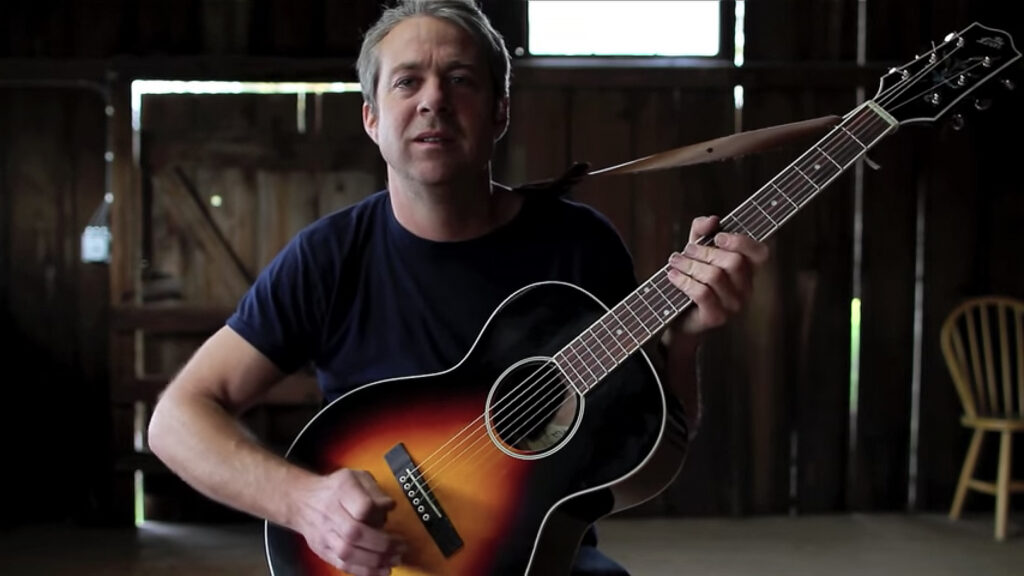 Virgil Shaw
Virgil Shaw is an American singer-songwriter and the son of legendary ceramic artist Richard Shaw. He began his career in Arcata, California in the late 1980s as a member of the high energy speed-pop band Brents T.V. He later moved to San Francisco where he played in the band Dieselhed from 1992 to 2000. Dieselhed was an important indie band in the SF Bay Area in the nineties whose members included Zac Holtzman (Dengue Fever), Danny Heifetz (Mr Bungle), and Atom Ellis (Link Wray, The Tubes). The band released 5 albums.
Shaw has released five solo albums including Quad Cities, the critically acclaimed Still Falling, New Mid City, and an upcoming 2021 release with Sonny Smith's Rocks In Your Head Records. Shaw and his longtime band The Killer Views play frequently around the San Francisco Bay Area and tour in other parts of the US.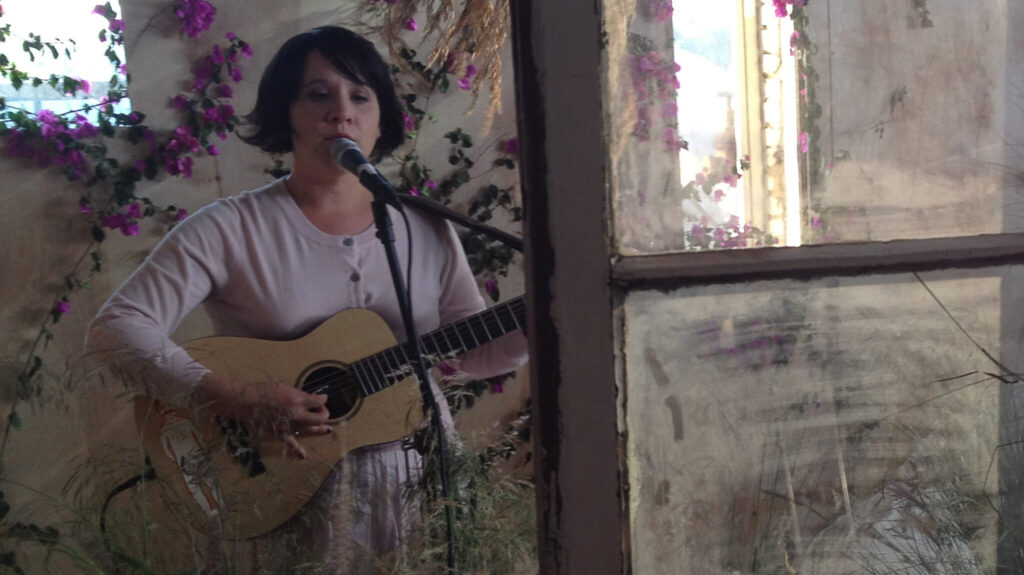 Peggy Honeywell (Clare Rojas)
Peggy Honeywell is the musical alter-ego of visual artist Clare Rojas. Painter, printmaker, author, and musician, Clare Rojas became known for her exploration of the roles of women depicted in a folk-art style. Rojas' aesthetic has moved from the figurative into the abstract in her more recent work. She derives motifs from Native American textiles, Quaker Art, and Byzantine mosaics, but one universal thread unites all of her works: the impulse to tell a story. Her work addresses gender roles and female sexuality, the relationship between humans and nature, and the universality of forms found in our environment. Tending toward geometric abstraction, Rojas' pieces reflect our own collective search for harmony and balance. Her work has been reviewed in the Huffington Post, Artforum, Art in America, Interview Magazine, The New York Times, and Art Review.
Peggy Honeywell has released four albums, two of which can be found on the Galaxia label.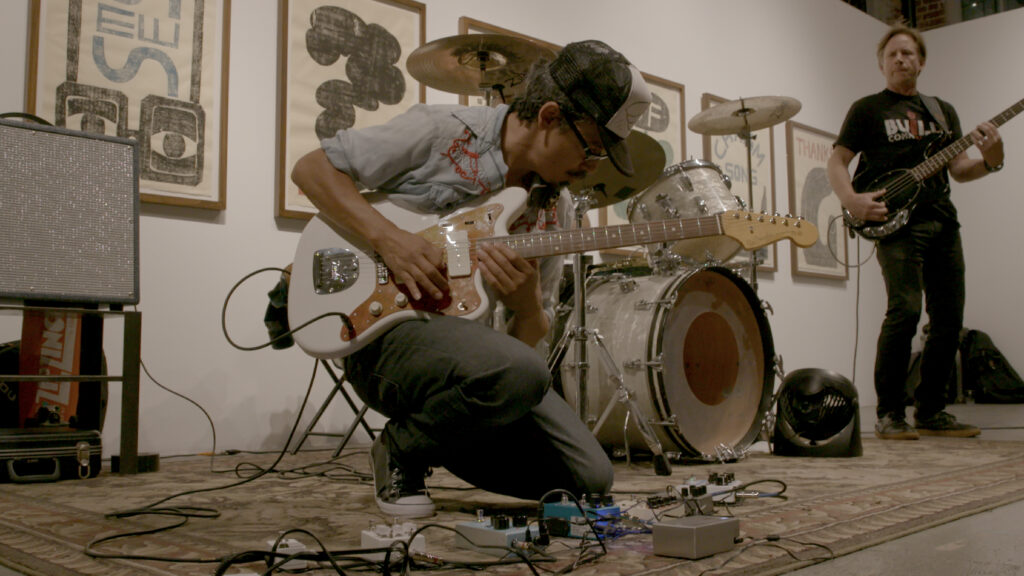 Tommy Guerrero
Tommy Guerrero is an American skateboarder and musician. As a teen, he was one of the prominent members of the Bones Brigade ⏤ Powell Peralta's professional skateboarding team that was successful during the 1980s. He was well known for his relaxed style of street skating in his hometown of San Francisco, chronicled in many of the Brigade's videos: Future Primitive, The Search for Animal Chin, Public Domain, and Ban This. During the 1980s, the Bones Brigade was made up of the decade's greatest Anglo-vert skaters, including many names destined for greatness (Hawk, Mountain, Cab, and McGill), all hand-picked by Dog Town superstar Stacy Peralta. In 2016, Guerrero was inducted into the Skateboarding Hall of Fame. He also established two skateboarding companies ⏤ Deluxe Distribution and Real Skateboards ⏤ alongside partners Jim Thiebaud, Eric Sweson, and Fausto Vitello, becoming two of the most important urban skate enterprises in the community. In addition to his successes in skateboarding, Guerrero is a critically acclaimed musical artist whose albums, EPs, and singles combine various types of music from rock, rap, funk, soul, and jazz. In 2004, Rolling Stone named Guerrero's third studio album, Soul Food Taqueria (2003), #2 on its 2003 "best of" list. Numerous unreleased songs by Guerrero have appeared on the video game Skate by EA. He has released twenty albums including the 2021 release, Sunshine Radio.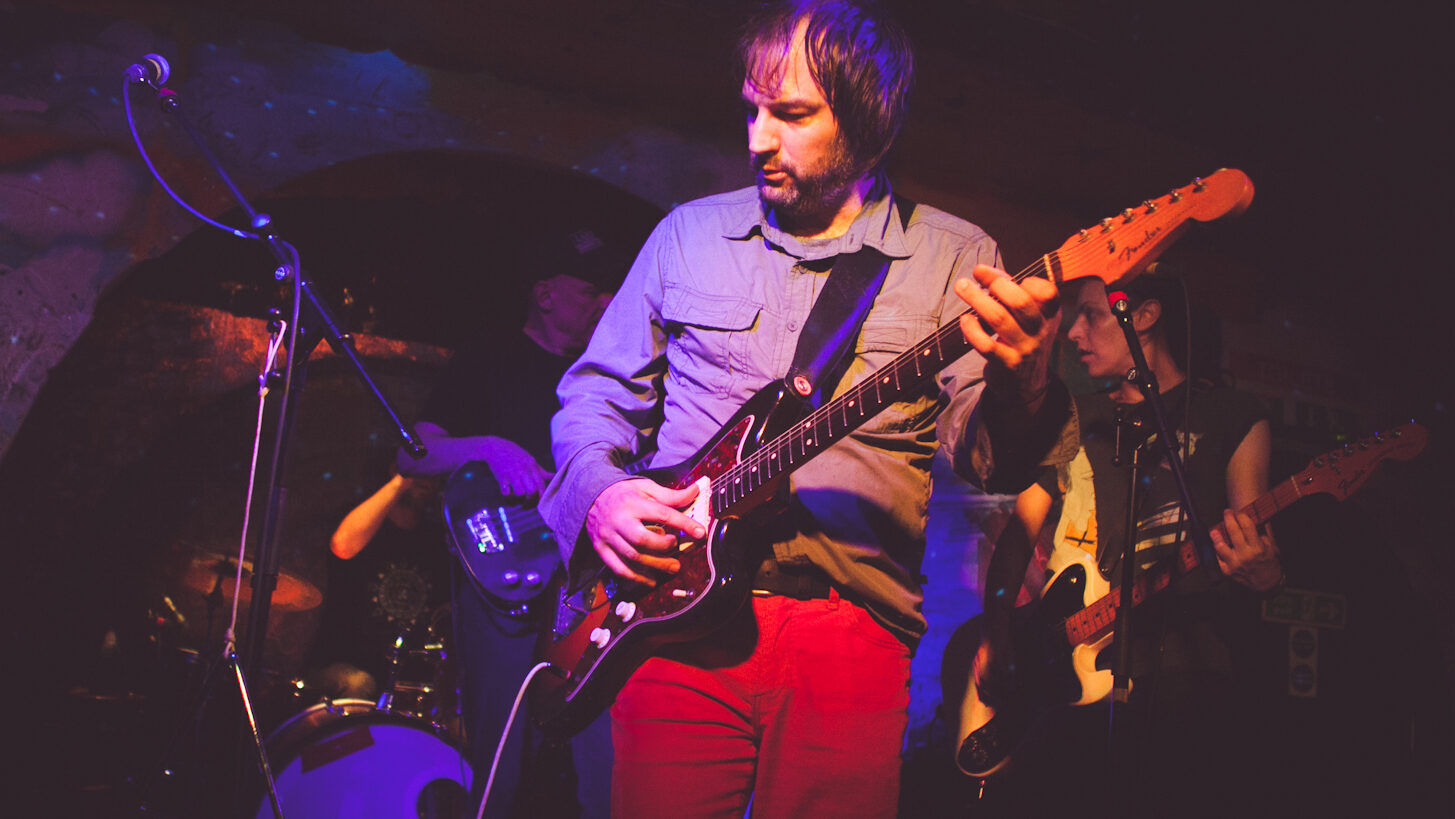 Kelley Stoltz
Kelley Stoltz is an American singer, songwriter, and musician who currently resides in San Francisco, California. His music has been compared to that of Brian Wilson, the Velvet Underground, and Nick Drake. His acclaimed album Below the Branches was the first record in history to make an on-package claim about renewable energy use with the Green-e logo. Stoltz tracked his electricity use and with the help of the Green-e program, offset all the electricity used to record his record with green tags from the Bonneville Environmental Foundation.
Stoltz and his band were the opening act for The Raconteurs on their July and August 2006 tour. Stoltz also performed at the 2006 Lollapalooza music festival in Chicago. Stoltz produced or worked on other Bay Area albums: Thee Oh Sees, Sucks Blood; Bart Davenport, Palaces; the Moore Brothers, Aptos and Colossal Yes. On February 5, 2008, Stoltz's album Circular Sounds was released by Sub Pop. In 2010 he opened for Echo & the Bunnymen on a North American Tour. Stoltz played rhythm guitar in Echo & the Bunnymen on their UK, European, and USA tours from 2016–2018.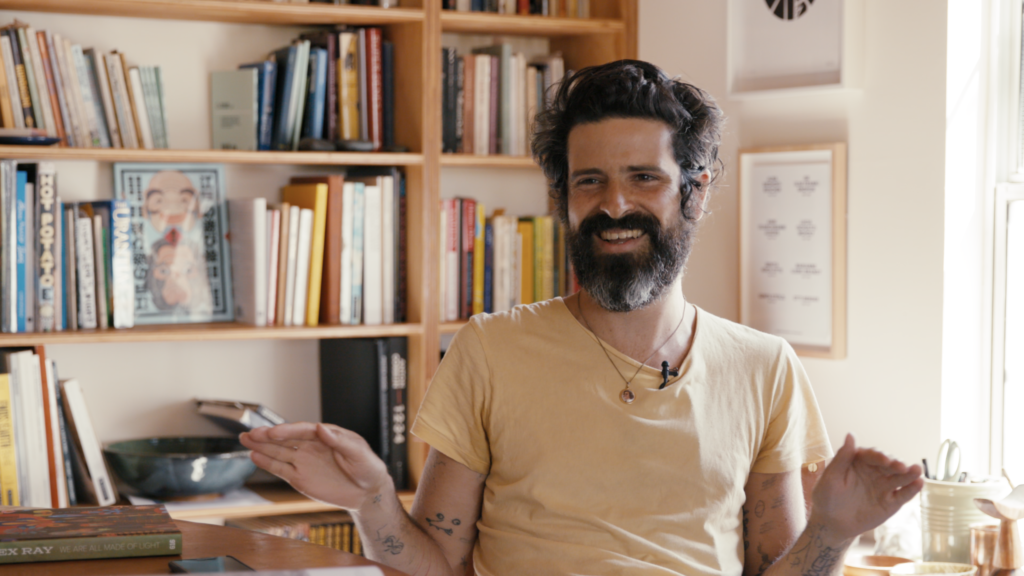 Devendra Banhart
Devendra Banhart is an American singer-songwriter whose experimental genre-transcending recordings blend acoustic folk, psychedelia, and stream-of-consciousness lyrics. His work has formed the cornerstone of an early 21st-century musical aesthetic often termed "freak folk." Banhart spent the majority of his childhood in his mother's native Caracas, Venezuela. Upon returning to the United States, he studied for a time at the San Francisco Art Institute before eventually focusing on a career in music. The first album to bring Banhart to wide attention was Oh Me Oh My… (2002), an extension of the distinctly personal lo-fi recordings he first made on four-track tape recorders. Banhart's later albums — including Niño Rojo and Rejoicing in the Hands (both 2004), Cripple Crow (2005), and Smokey Rolls Down Thunder Canyon (2007) — became more-elaborate affairs. He subsequently released What Will We Be (2009), Mala (2013), Ape in Pink Marble (2016), and Ma (2019). Banhart is also a visual artist. A collection of his drawings, paintings, photographs, and mixed-media works — I Left My Noodle on Ramen Street — was published in 2015.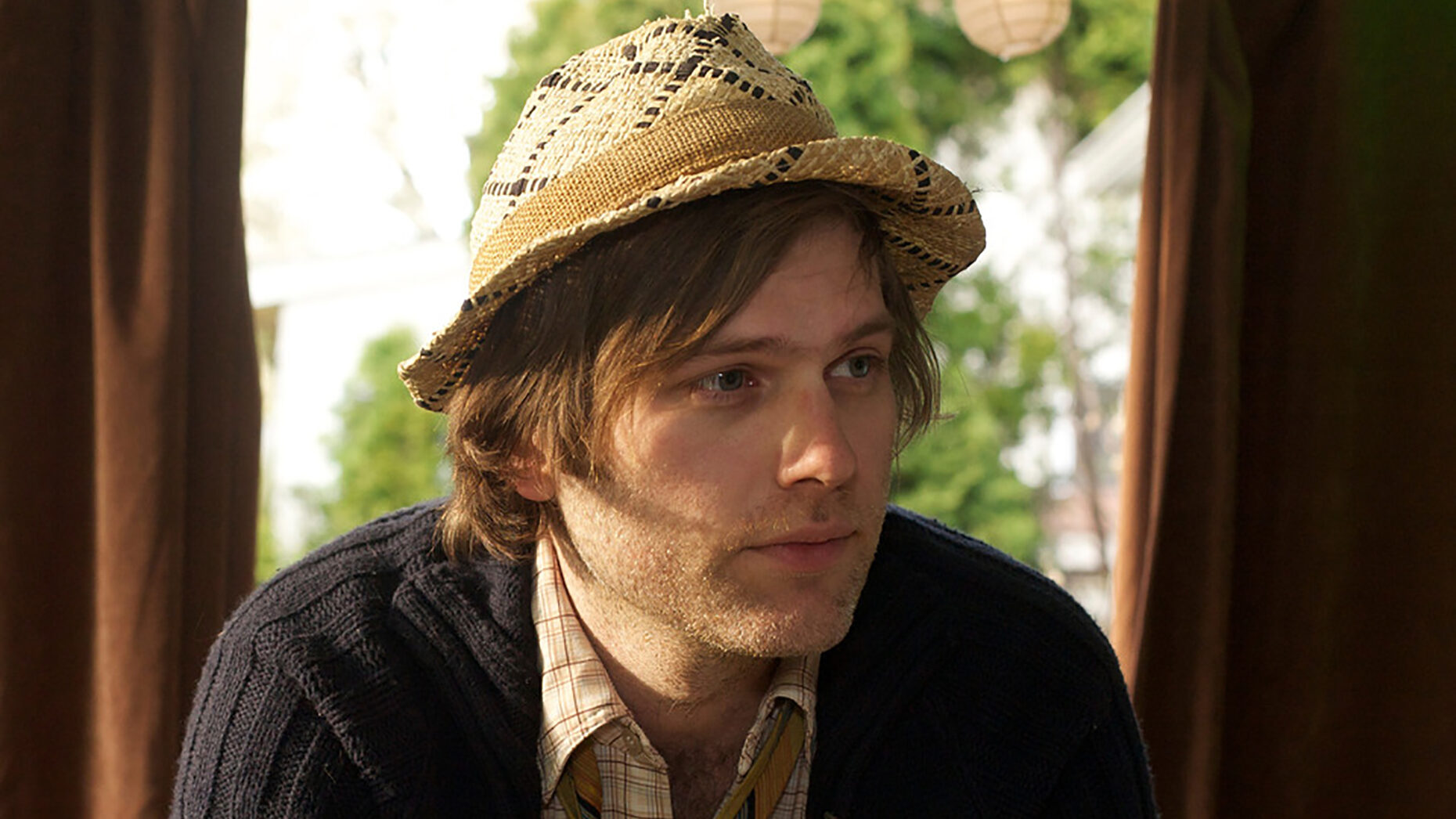 Fruit Bats
Fruit Bats feature an ever-changing lineup based around the folk-pop songwriting of bandleader Eric D. Johnson. He formed Fruit Bats in Chicago in the late 1990s. In 2000 he became a member of the experimental folk-rock group Califone. It was on tour with Califone that he befriended the members of Modest Mouse and The Shins, who took an interest in Fruit Bats and made an introduction to Sub Pop records. Fruit Bats became part of Sub Pop's early 2000s folk-rock boom and recorded four albums for the label, with Johnson being the only constant over many lineup changes. They played at festivals such as Sasquatch! Music Festival and the Bonnaroo Music and Arts Festival and made TV appearances on Last Call with Carson Daly and The Late Late Show with Craig Ferguson. Fruit Bats' 2003 song "When U Love Somebody" was featured in the film Youth in Revolt, and was later covered by The Decemberists. In 2021, to celebrate their 20th anniversary, Fruit Bats released their new album, The Pet Parade, on Merge Records that lives within what Johnson refers to as the beauty and absurdity of existence.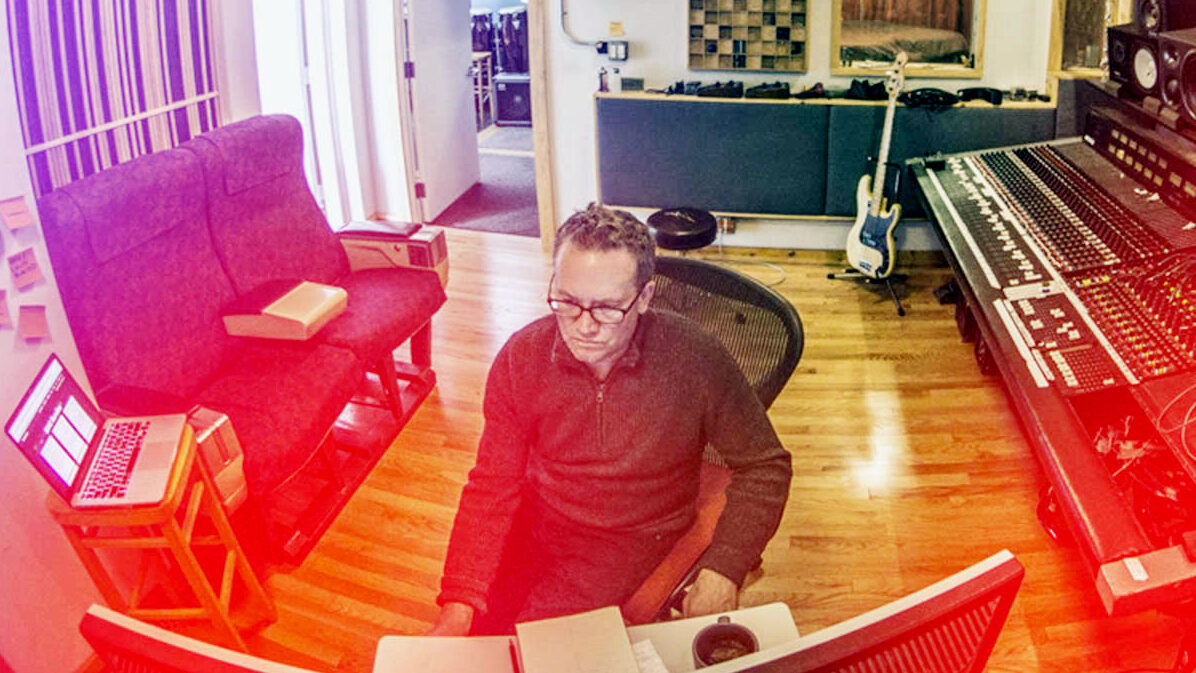 Monte Vallier
Monte Vallier grew up in the Bay Area and launched his musical career by dropping out of high school and moving to London with the band Half Church as bass guitarist. The band recorded an album and performed with The Fall, Echo and the Bunnymen, and Public Image Ltd. In 1989, Vallier started working with the band Swell as a bass player. They made five albums and toured extensively in the 1990s, eventually signing to Rick Rubin's Def American label. A San Francisco band, Swell was widely regarded as "the godfathers of lo-fi." Vallier later formed Jet Black Crayon with Tommy Guerrero, making three albums and then working on nine solo records for Guerrero. In 2006, Vallier partnered with Jamie Kahn and Nathan Harlow to create the recording space Ruminator Audio in San Francisco. Vallier has worked with numerous bands and solo artists including, Tommy Guerrero, Wax Idols, Mark Eitzel, Sean Hayes, Oxbow, Chuck Dukowski and Blackface, Weekend, Mall Walk, Houses of Heaven, Never Young, Wild Moth, Hariguem Zaboy, Terry Malts, The Mattson 2, Young Prisms, The Mumlers, The Soft Moon, Blktop Project, Vetiver, Rova Saxophone Quartet, [the] caseworker, Beautiful Machines, Tomorrows Tulips, and Peggy Honeywell.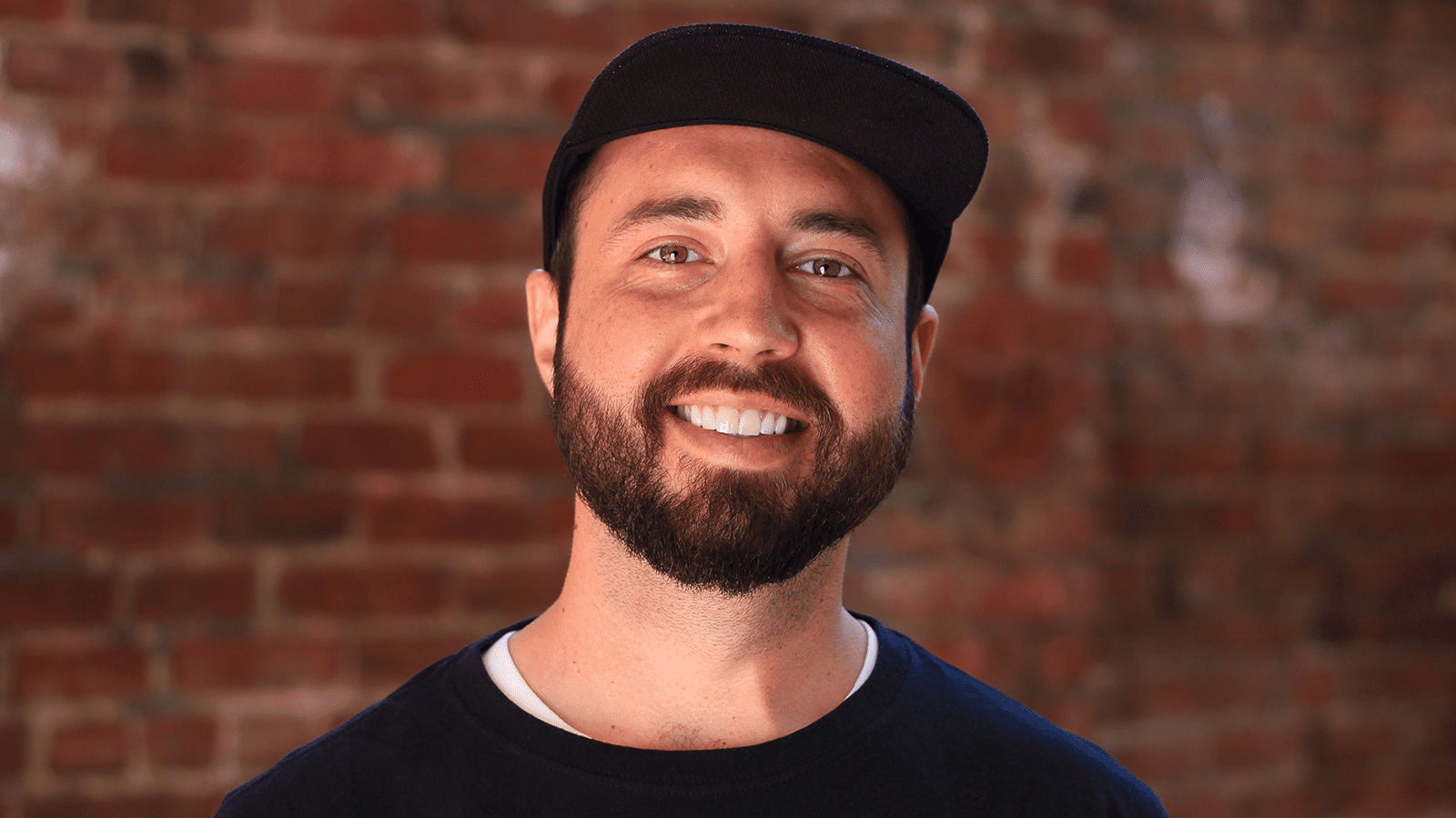 Pat Mesiti-Miller
Pat Mesiti-Miller is the sound designer for the radio show Snap Judgment. It first aired on public radio stations nationwide in July 2010. Today, Snap Judgment airs on over 400 NPR stations and is brought to the airwaves by PRX. He was also a producer and sound designer for the podcast Ear Hustle. As a freelance sound engineer and artist, Pat has produced audio content for commercials, films, music records, and engineered a live comedy show for multiple seasons. Pat produces and engineers with a beat. He heads his own hip hop production studio where he writes, records, and mixes original music.