ContRiButoRs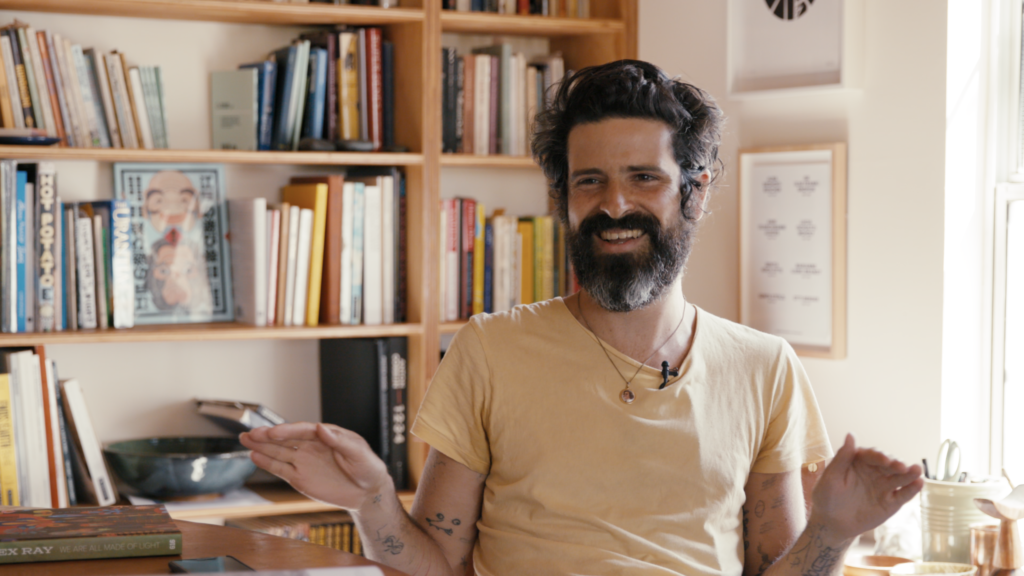 Devendra Banhart
Devendra Banhart is an American singer-songwriter whose experimental genre-transcending recordings blend acoustic folk, psychedelia, and stream-of-consciousness lyrics. His work has formed the cornerstone of an early 21st-century musical aesthetic often termed "freak folk." Banhart spent the majority of his childhood in his mother's native Caracas, Venezuela. Upon returning to the United States, he studied for a time at the San Francisco Art Institute before eventually focusing on a career in music. The first album to bring Banhart to wide attention was Oh Me Oh My… (2002), an extension of the distinctly personal lo-fi recordings he first made on four-track tape recorders. Banhart's later albums — including Niño Rojo and Rejoicing in the Hands (both 2004), Cripple Crow (2005), and Smokey Rolls Down Thunder Canyon (2007) — became more-elaborate affairs. He subsequently released What Will We Be (2009), Mala (2013), Ape in Pink Marble (2016), and Ma (2019). Banhart is also a visual artist. A collection of his drawings, paintings, photographs, and mixed-media works — I Left My Noodle on Ramen Street — was published in 2015.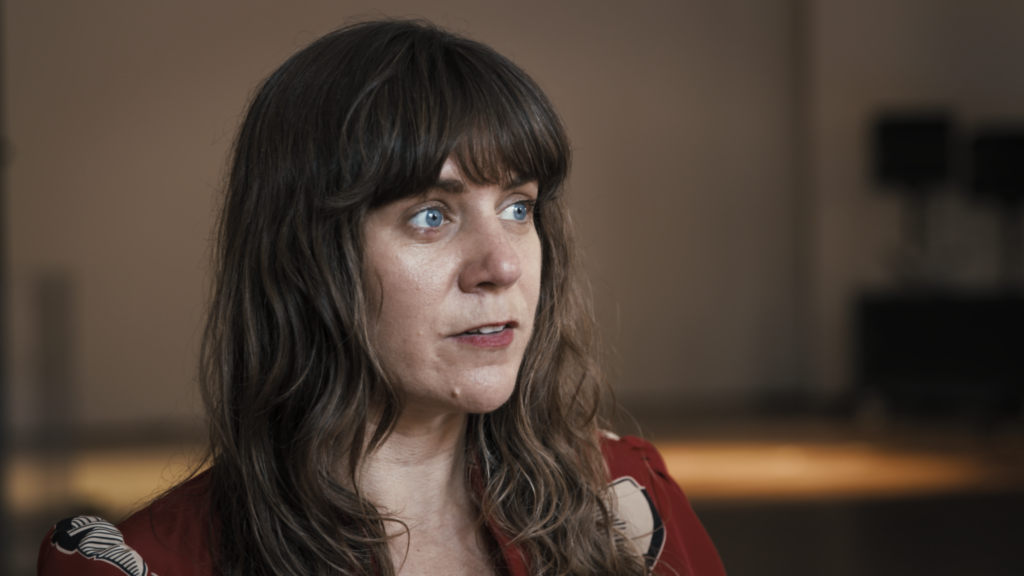 Dena Beard
Dena Beard is executive director of The Lab in San Francisco. She received her MA in Art History, Theory, and Criticism from the School of the Art Institute of Chicago and was previously assistant curator at the Berkeley Art Museum and Pacific Film Archive. The Lab is a storied and beloved experimental non-profit space in San Francisco's Mission District. Beard's overarching goal for The Lab has been "to give living wages to artists." Making good on her promise, the institution has financially supported residencies and commissions by creatives that push the boundaries of sound, sculpture, performance, film, and technology. Her work at The Lab considers the exhibition and performance space as a site to investigate and dismantle systems of perception. Beard has organized exhibitions and projects with Dora García, Ellen Fullman, Fritzia Irízar, Jacqueline Gordon, Brontez Purnell, Constance Hockaday, Wadada Leo Smith, Lutz Bacher, Norma Jeane, Anna Halprin, Barry McGee, Silke Otto-Knapp, and Apichatpong Weerasethakul, among others.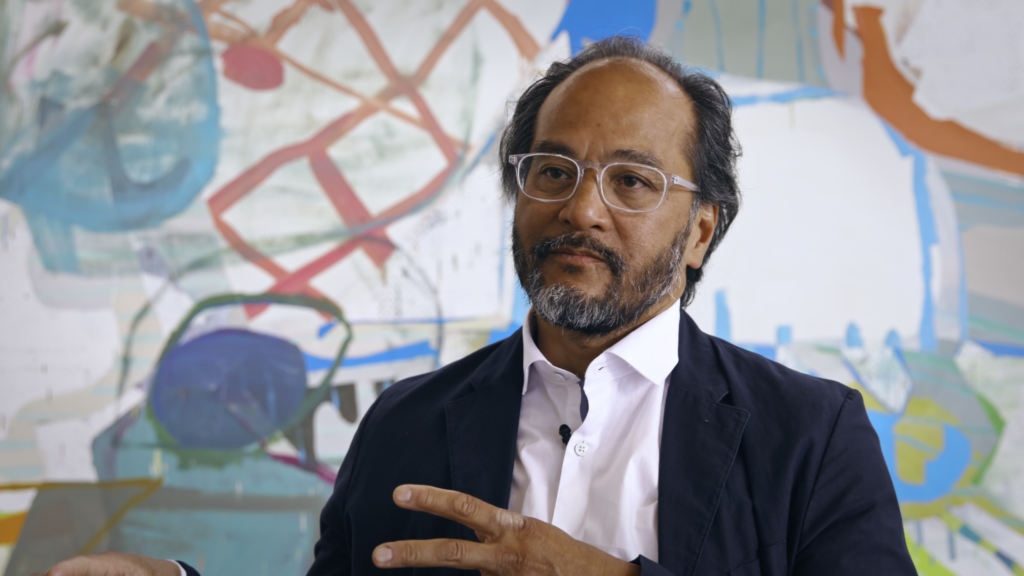 Rene de Guzman
René de Guzman is senior curator of art at the Oakland Museum of California (OMCA). He joined OMCA in 2007 to lead the planning and execution of the reinstallation of the Gallery of California Art. Previously, he was a founding staff member at the Yerba Buena Center for the Arts (YBCA) in San Francisco. During his fifteen-year tenure at YBCA, he provided early support for some of the Bay Area's leading artists and worked with national and international emerging and mid-career artists. De Guzman's work both at OMCA and YBCA is marked by an ongoing commitment to experimentation and the creation of community around cultural activity. De Guzman earned his BFA in art practice at the University of California, Berkeley and his artworks are in collections including the Berkeley Art Museum and Pacific Film Archive and the San Jose Museum of Art. He is currently an adjunct professor in the graduate division of the Curatorial Studies Program at the California College of the Arts.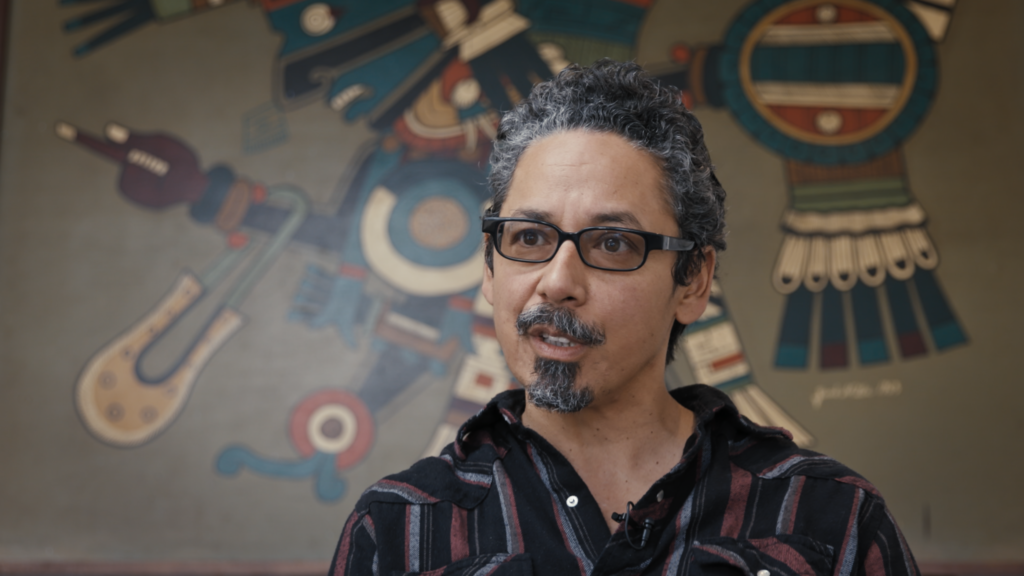 Tommy Guerrero
Tommy Guerrero is an American skateboarder and musician. As a teen, he was one of the prominent members of the Bones Brigade ⏤ Powell Peralta's professional skateboarding team that was successful during the 1980s. He was well known for his relaxed style of street skating in his hometown of San Francisco, chronicled in many of the Brigade's videos: Future Primitive, The Search for Animal Chin, Public Domain, and Ban This. During the 1980s, the Bones Brigade was made up of the decade's greatest Anglo-vert skaters, including many names destined for greatness (Hawk, Mountain, Cab, and McGill), all hand-picked by Dog Town superstar Stacy Peralta. In 2016, Guerrero was inducted into the Skateboarding Hall of Fame. He also established two skateboarding companies ⏤ Deluxe Distribution and Real Skateboards ⏤ alongside partners Jim Thiebaud, Eric Sweson, and Fausto Vitello, becoming two of the most important urban skate enterprises in the community. In addition to his successes in skateboarding, Guerrero is a critically acclaimed musical artist whose albums, EPs, and singles combine various types of music from rock, rap, funk, soul, and jazz. In 2004, Rolling Stone named Guerrero's third studio album, Soul Food Taqueria (2003), #2 on its 2003 "best of" list. Numerous unreleased songs by Guerrero have appeared on the video game Skate by EA. He has released twenty albums including the 2021 release, Sunshine Radio.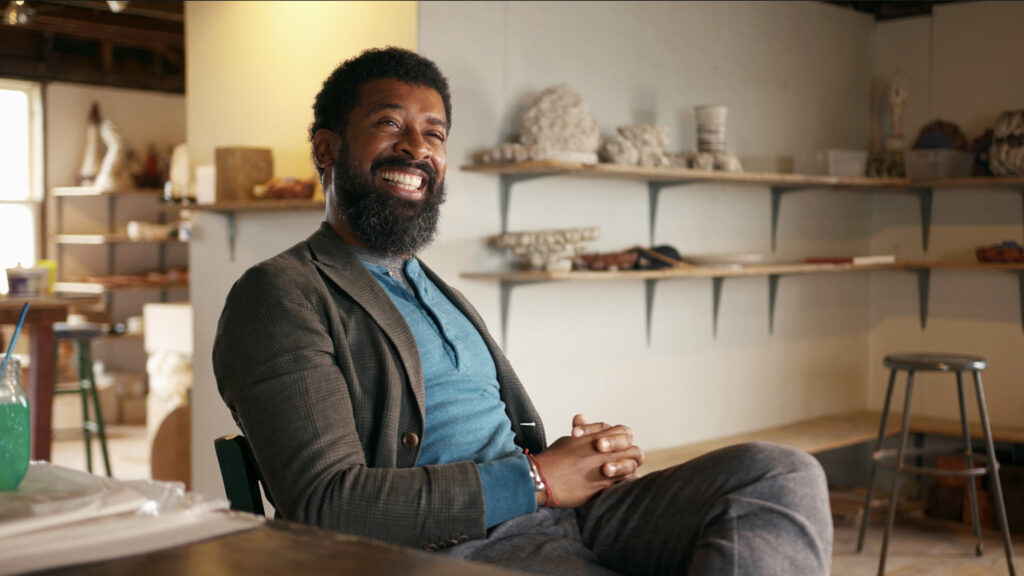 George McCalman
George McCalman is an artist and creative director based in San Francisco. Trained as a philosophy-focused fine artist at St John's University, the Caribbean-born designer had a 14-year editorial magazine career before opening the doors of his creative branding studio McCalman.Co in 2011. In 2016, he resuscitated a dormant fine art calling and began obsessively illustrating, dreaming, and painting everything he saw. The monthly Observed column, which he writes, designs, and illustrates, debuted the same year. Additionally, McCalman teaches graphic design and illustration at the California College of the Arts. His upcoming book Illustrated Black History: Honoring the Iconic and the Unseen is being published by Amistad.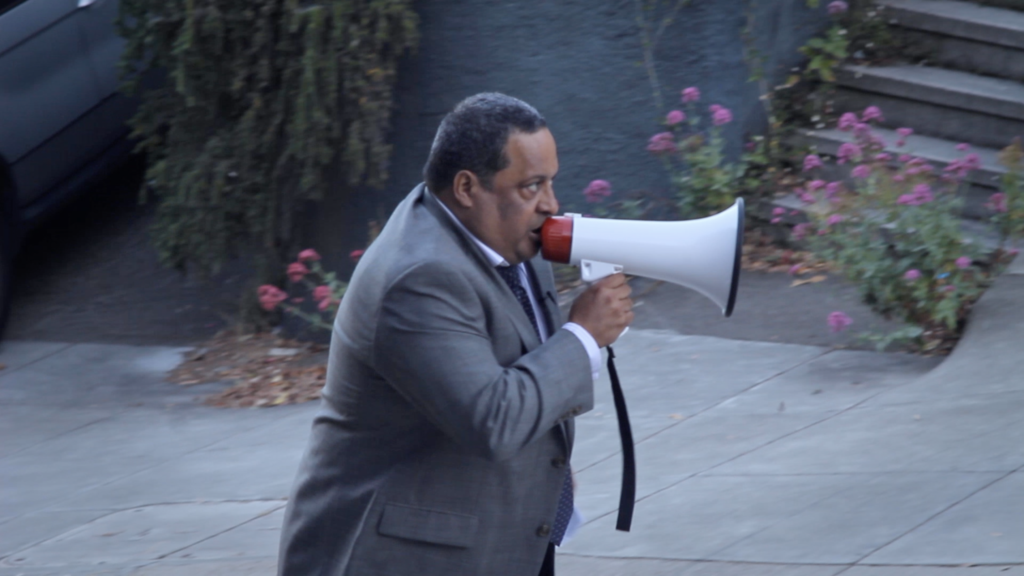 Cliff Hengst
Cliff Hengst is an artist and performer with a BFA from the San Francisco Art Institute (SFAI). Hengst has played in the bands The Alps, Troll, and Aero-Mic'd. With Scott Hewicker. He co-edited and illustrated the book Good Times, Bad Trips published by Gallery 16 Editions in 2007. Hengst's one-man play, Mr. Akita, was recently performed at the Berkeley Art Museum and Pacific Film Archive as part of their MATRIX program. Hengst has performed and exhibited at Hauser & Wirth and Machine Project in Los Angeles, The Tang Teaching Museum at Skidmore College in New York, the Institute of Contemporary Art in Philadelphia, the San Francisco Museum of Modern Art, Southern Exposure, the San Francisco Arts Commission, and Gallery 16 in San Francisco. He currently teaches in the grad program at SFAI.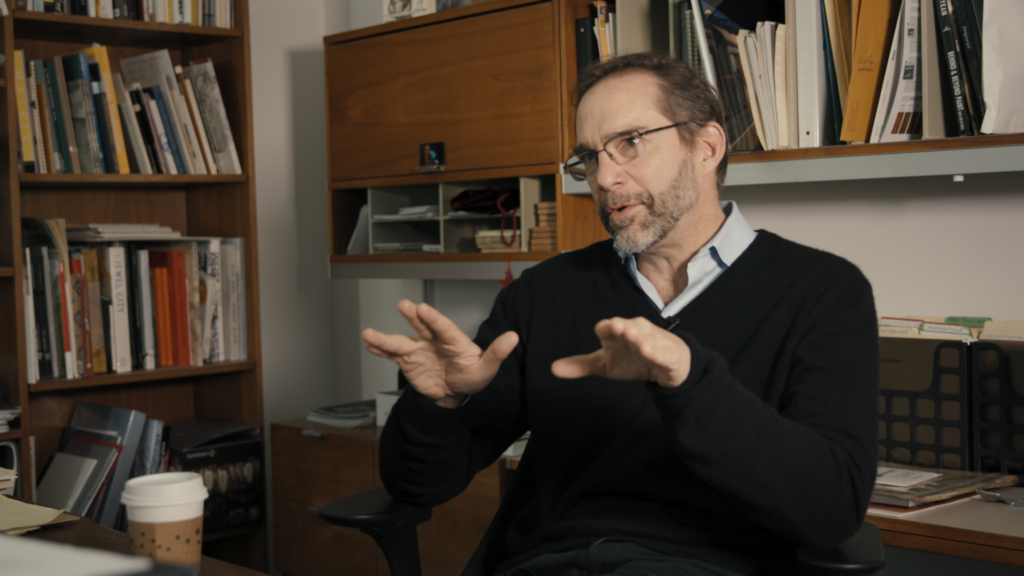 Larry Rinder
Larry Rinder is the former director of the Berkeley Art Museum and Pacific Film Archive (BAMPFA), a position to which he was appointed in 2008. Previously, he was the dean of graduate studies at the California College of the Arts (CCA) in San Francisco. Rinder also served as the Anne and Joel Ehrenkranz curator of contemporary art at the Whitney Museum of American Art in New York where he organized exhibitions including The American Effect, BitStreams, the 2002 Whitney Biennial, and Tim Hawkinson ⏤ which was given the 2005 award for best monographic exhibition in a New York museum by the United States chapter of the International Association of Art Critics. Prior to the Whitney, Rinder was founding director of the CCA Wattis Institute for Contemporary Arts in San Francisco and served as assistant director and curator for Twentieth-Century Art at BAMPFA. In 2003, Rinder was inducted into the National Register of Peer Professionals of the U.S. General Services Administration and in 2005 he was appointed to the San Francisco Arts Commission by Mayor Gavin Newsom. Rinder received a BA in Art from Reed College and an MA in Art History from Hunter College. He has held teaching positions at UC Berkeley, Columbia University, and Deep Springs College.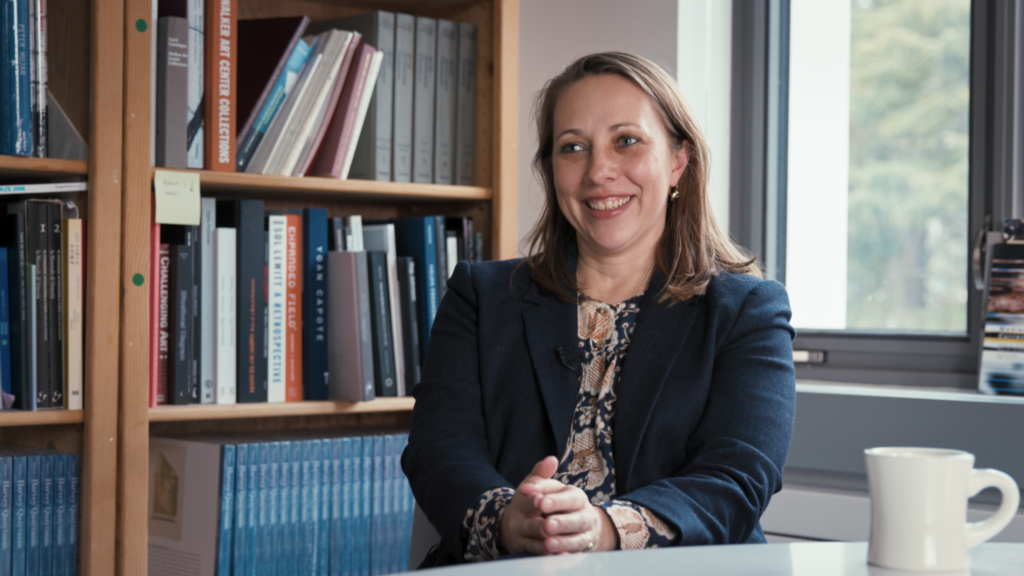 Apsara DiQuinzio
Apsara DiQuinzio is the senior curator of modern and contemporary art and Phyllis C. Wattis MATRIX curator at the Berkeley Art Museum and Pacific Film Archive (BAMPFA). DiQuinzio joined BAMPFA in the fall of 2012 and since then has organized dozens of exhibitions, including Charles Howard: A Margin of Chaos, Color Shift, Ballet of Heads: The Figure in the Collection, and MATRIX exhibitions with Nicole Eisenman, Paz Errázuriz, Anna Maria Maiolino, Geta Brătescu, John Zurier, Eric Baudelaire, Tarek Atoui, and many others. Before coming to BAMPFA, she was assistant curator of painting and sculpture at the San Francisco Museum of Modern Art (SFMOMA), where she organized solo exhibitions with Trisha Donnelly, Vincent Fecteau, R.H. Quaytman, and Paul Sietsema, as well as the major group exhibitions Six Lines of Flight: Shifting Geographies in Contemporary Art and The Air We Breathe: Artists and Poets Reflect on Marriage Equality. Prior to SFMOMA, DiQuinzio worked at the Whitney Museum of American Art in New York where she co-organized the 2004 Whitney Biennial, among other exhibitions.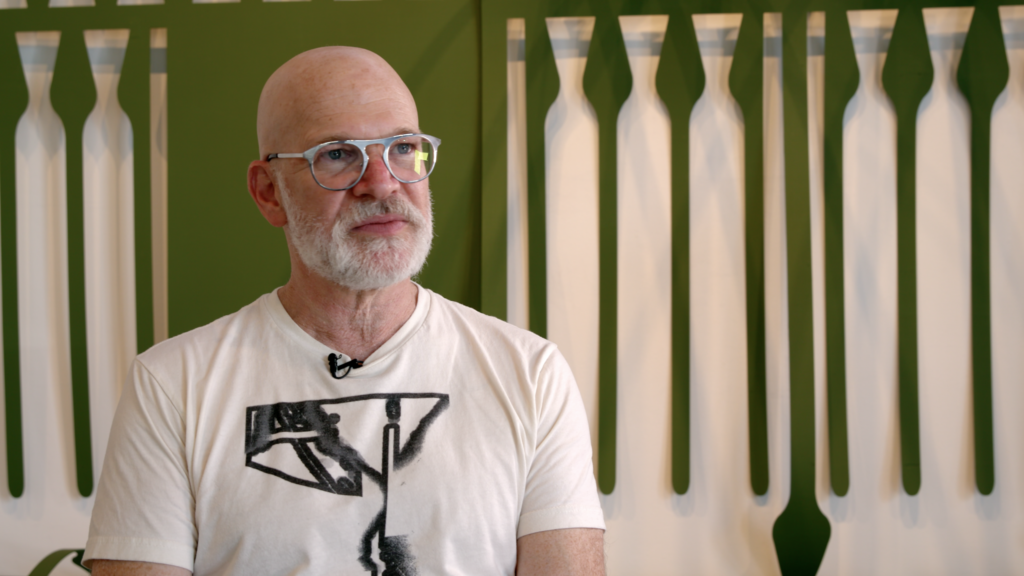 Glen Helfand
Glen Helfand is a writer, critic, and curator. His writing about art, culture, and design have appeared in Artforum, Aperture, The Guardian, Photograph, SFMOMA Open Space, W, and many other publications and exhibition catalogs. Glen has organized exhibitions for the de Young Museum in San Francisco, the San Jose Museum of Art, the Pasadena Museum of California Art, the San Francisco Art Institute, the Mills College Art Museum in Oakland, Art Toronto, and numerous alternative and commercial galleries. Helfand is responsible for coining the term "Mission School" to describe the group of artists whose members include Margaret Kilgallen, Barry McGee, Alicia McCarthy, and Chris Johanson. He is a senior adjunct professor at the California College of the Arts where he teaches courses on contemporary art. He also teaches in the graduate and undergraduate art programs at Mills College and at the San Francisco Art Institute where he organizes the Visiting Artists and Scholars Lecture Series. In his work he explores art's role within popular culture, conceptual strategies, emotional capacity, and California as location. Born in Los Angeles, he currently lives in Oakland, CA.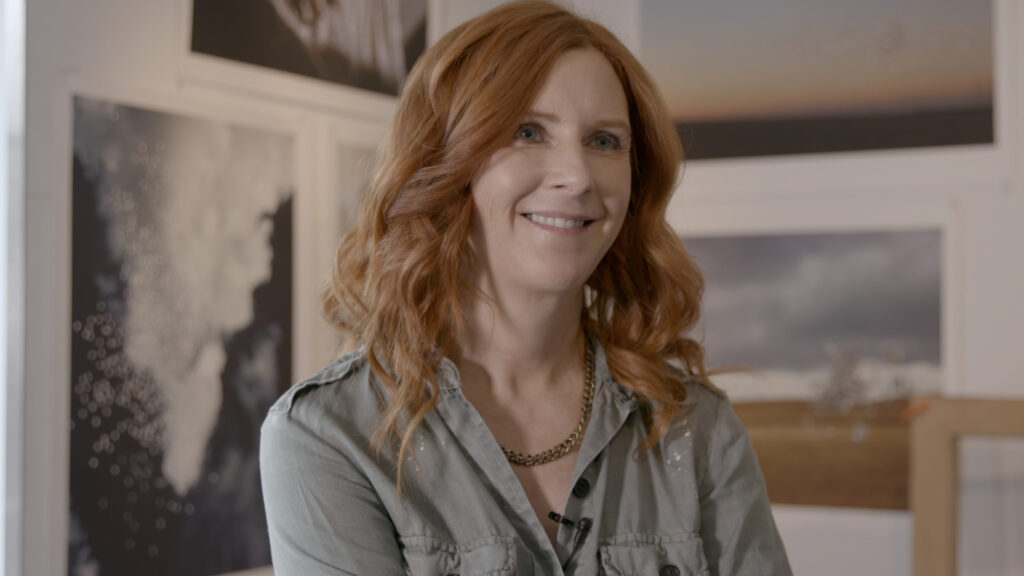 Tabitha Soren
Tabitha Soren is an artist and former Peabody Award-winning journalist for MTV and NBC news. In 1998, Soren was the recipient of the prestigious John S. Knight Journalism Fellowship at Stanford University. During her years at MTV News, Soren conducted one-on-one interviews with some of the most influential political figures of our time, including President Bill Clinton, President George H. W. Bush, Yassir Arafat, Newt Gingrich, John McCain, and Bob Dole. She also delved into the lives of pop culture icons such as R.E.M, Mariah Carey, and the late Tupac Shakur.
Her photographs are held in many private and public collections, including the Los Angeles County Museum of Art, the New Orleans Museum of Art, the George Eastman Museum of Photography in Rochester, the Berkeley Art Museum and Pacific Film Archive, the Cleveland Museum of Art, the Oakland Museum of California, and San Francisco's Pier 24. Soren lives and works in the Bay Area.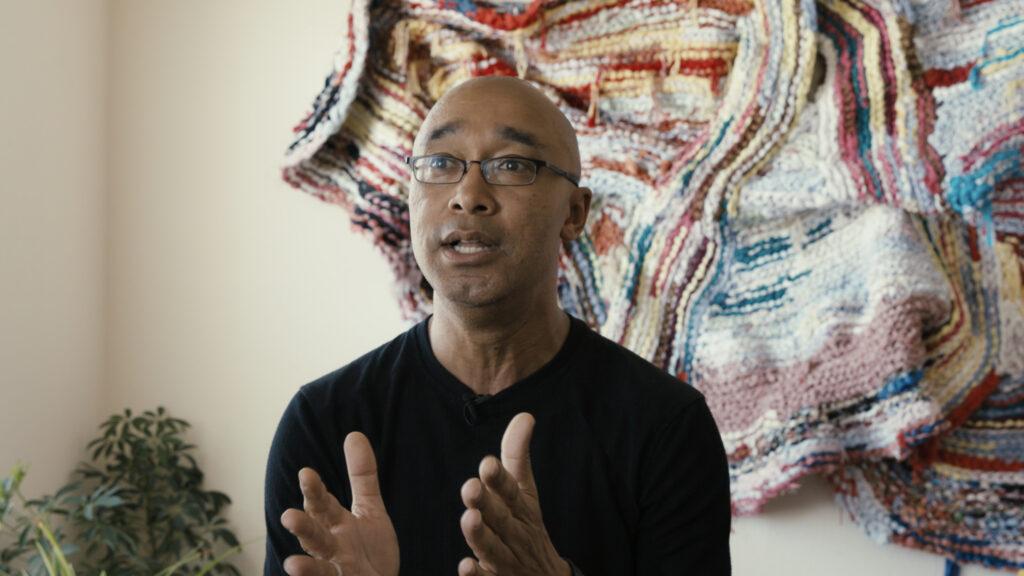 Ramekon O'Arwisters
Ramekon O'Arwisters is the founder of Crochet Jam, a community arts project infused with folk-art traditions that foster a creative culture in cooperative relationships. Growing up in the Jim Crow South during the Civil Rights Movement, he had a safe haven quilting with his Grandmother where he was "embraced, important, and special." These early memories prompted his nascent series of unique crocheted/ceramic sculptures titled Mending. Employing traditional crafts and reshaping them into a dimensional woven tapestry, O'Arwisters strips both cloth and ceramic of their intended function.
Born in Kernersville, North Carolina, O'Arwisters earned a M.Div. from Duke University Divinity School in 1986. He was an artist-in-residence at the de Young Museum in San Francisco, the Djerassi Resident Artists Program, and the Vermont Studio Center. Grants and awards include Artadia: The Fund for Art and Dialogue, New York; the San Francisco Foundation; and the San Francisco Arts Commission Cultural Equity Program. He received the 2014 Eureka Fellow, awarded by the Fleishhacker Foundation in San Francisco. His work has been featured in the LA Times, San Francisco Chronicle, 7×7 Magazine, Artnet, and the San Francisco Examiner.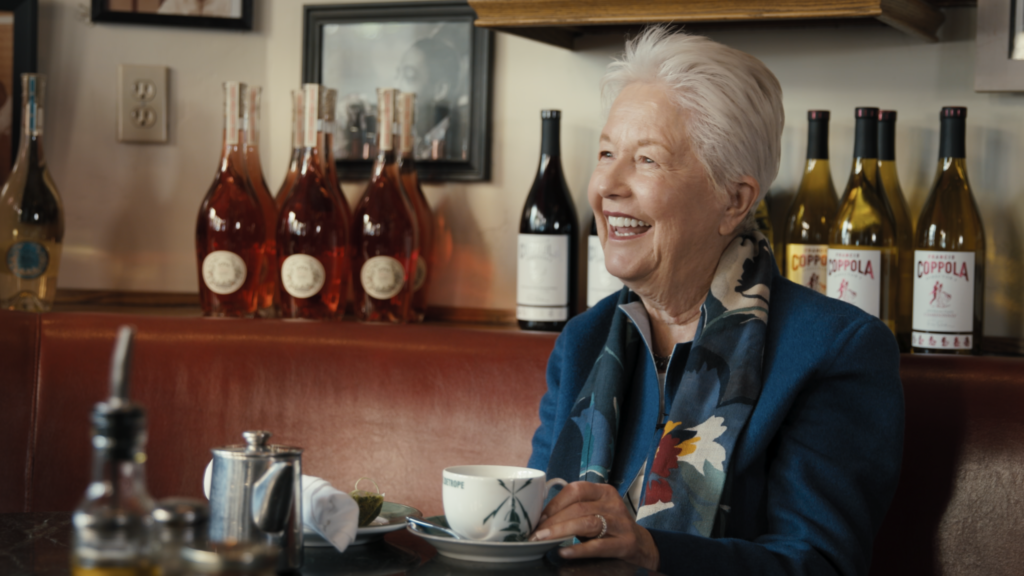 Eleanor Coppola
Eleanor Coppola is an American documentary filmmaker, artist, and writer. She is married to director Francis Ford Coppola. She is most known for her 1991 documentary film Hearts of Darkness: A Filmmaker's Apocalypse as well as other documentaries chronicling the films of her husband and children. Her artworks and collaborative installations have been exhibited in museums and galleries in the U.S. and Europe, including recent museum exhibitions in Oslo and Stockholm.
She was an active participant in the Bay Area conceptual art movement of the 1970s, exhibiting and staging events at venues that included the San Francisco Art Institute and the Dante Hotel in North Beach. She has collaborated on installation works with fellow artists Lynn Hershman Leeson, Robbilee Frederick, Richard Beggs, and others. Coppola's sensibility and sensitivity to phenomena of the natural world is seen in her drawings, watercolors, photography, and sculptures that respond to and incorporate elements from her surroundings. Eleanor made her narrative feature film debut with Paris Can Wait (2016) at the age of 80 years. Coppola wrote and directed the film which starred Alec Baldwin and Diane Lane.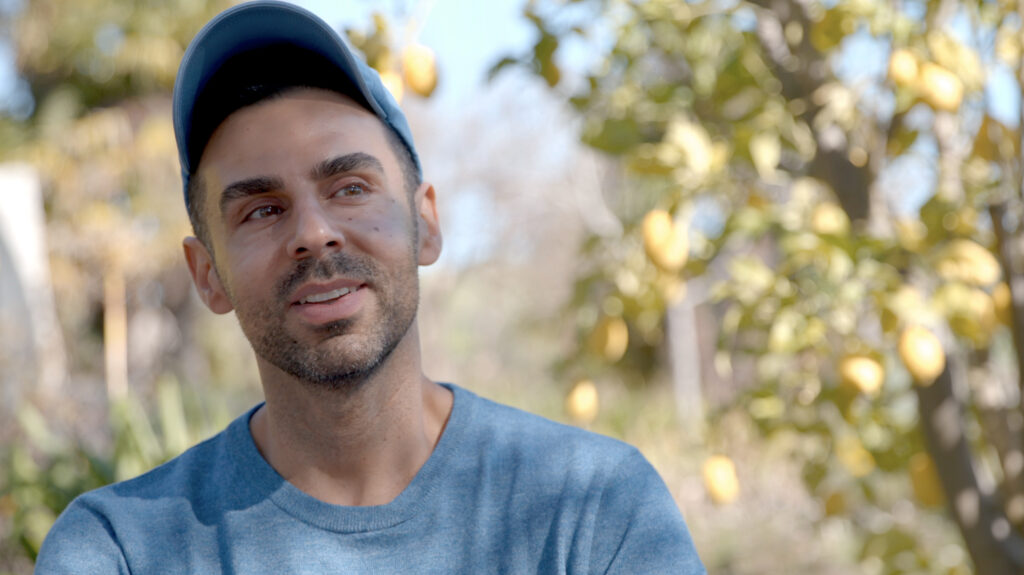 Ala Ebtekar
Ala Ebtekar is an Iranian American artist. After studying traditional painting in Iran with Mohammad Farahani, Ebtekar went on to pursue a formal education in fine arts. In 2002, he received his BFA from the San Francisco Art Institute, followed by an MFA from Stanford University in 2006. His work has been exhibited nationally and internationally at institutions such as the ZKM Center for Art and Media in Karlsruhe, Germany; the 2014 Xinjiang Biennale; the California Biennial at the Orange County Museum of Art; the Maraya Art Centre in Sharjah, UAE; the Asia Society in New York; the Blaffer Art Museum in Houston; and the Brooklyn Museum. Ebtekar's works are in public and private collections including the Whitney Museum of American Art, New York.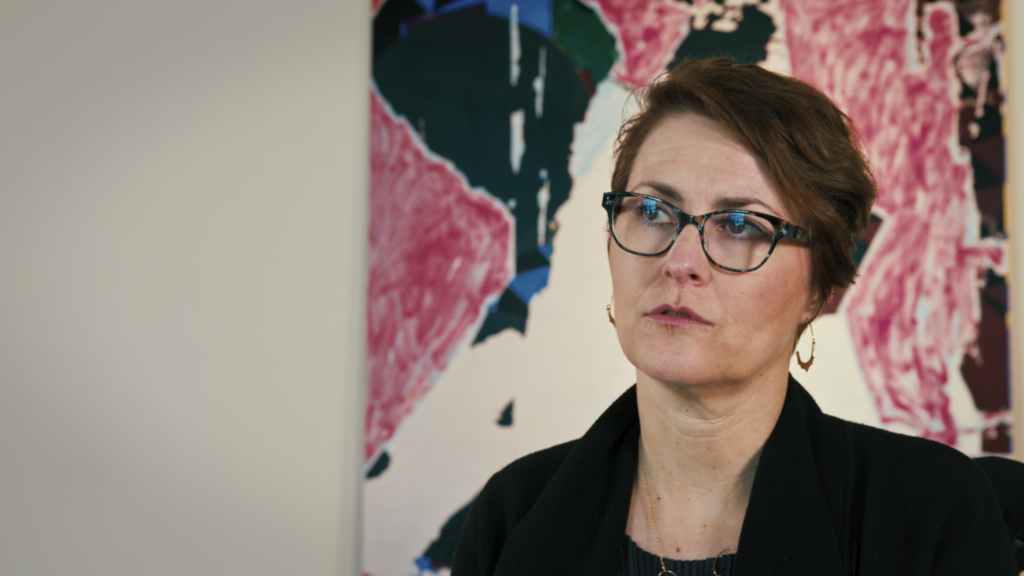 Erin O'Toole
Erin O'Toole is the Baker Street Foundation associate curator of photography at the San Francisco Museum of Modern Art, where she has worked since 2007. She collaborated on the retrospective exhibition Garry Winogrand (2013) which traveled to the National Gallery of Art in Washington D.C., the Metropolitan Museum of Art in New York, and the Jeu de Paume in Paris. Recent exhibitions she has organized include, Off the Wall: Liz Deschenes, Oliver Chanarin, Sarah Sze, Dayanita Singh, and Lieko Shiga (2020), Thought Pieces: 1970s Photographs of Lew Thomas, Donna-Lee Phillips and Hal Fischer (2020); April Dawn Alison (2019); New Work: Erin Shirreff (2019); and Anthony Hernandez (2016).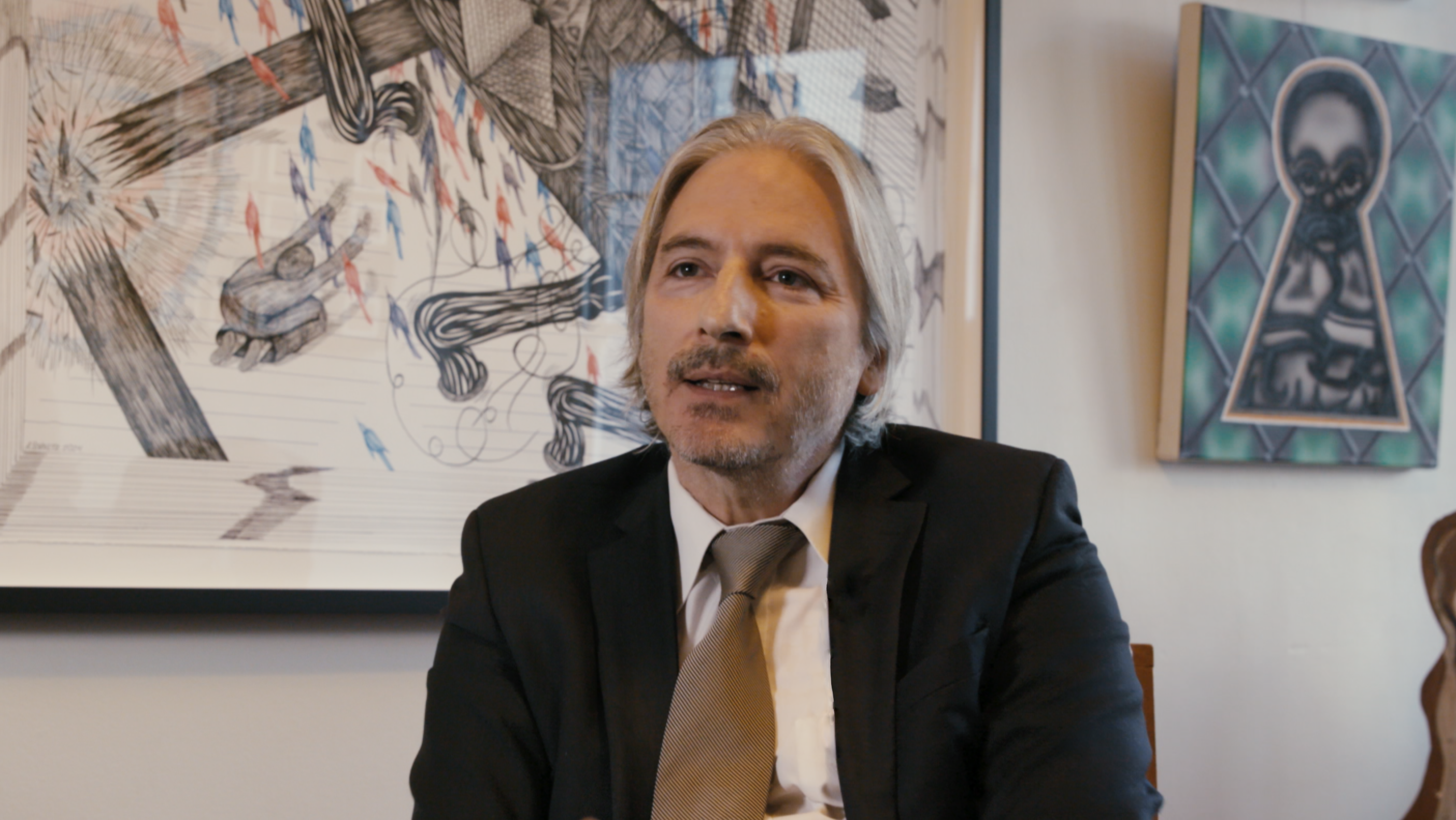 Matt Gonzalez
Matt Gonzalez was born in McAllen, Texas. He received his BA at Columbia University and JD from Stanford Law School. After a decade as a deputy public defender in San Francisco, Gonzalez served a term on the San Francisco Board of Supervisors, co-founded a civil rights law firm: Gonzalez & Leigh LLP (2005–2012), and ran for vice president as Ralph Nader's running mate in the 2008 presidential election. In early 2011, he returned to the San Francisco Public Defender's Office as chief attorney.
In 2014, Gonzalez began exhibiting his artwork with Dolby Chadwick Gallery in San Francisco. His collage works are in the permanent collection of the Crocker Art Museum, Sacramento; Achenbach Foundation for Graphic Arts at the Legion of Honor, San Francisco; and the San Francisco Museum of Modern Art. Since 2018, his gallery, FMSBW, has published a series of poetry books by Northern California poets under The Page Poets Series. The imprint's new series, The Divers Collection, was recently launched and will be publishing memoir, novels, poetry in translation, etc.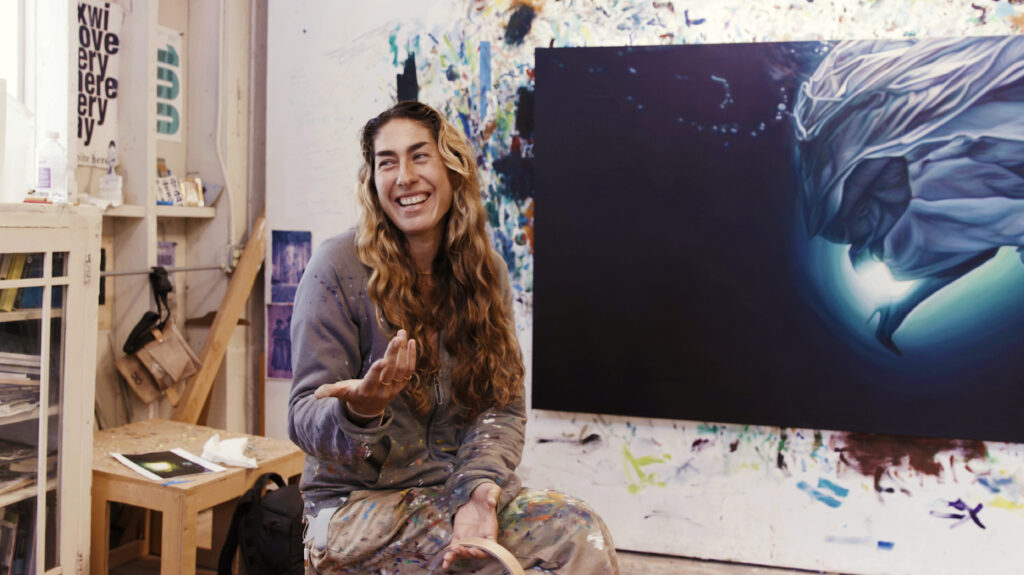 Ana Teresa Fernández
Mexican-born artist Ana Teresa Fernández is a contemporary painter who explores gender, social, and religious inequality through paintings, performances, and sculptures. Her work emphasizes the many barriers that exist to define gender, race, and class in Western society. Borrando la Frontera (Erasing the Border) is Fernández's most renowned performance. It is possibly also the most personal. She used a shade of sky blue paint to give the illusion of camouflaging a section of the barrier at the Mexican American border in San Diego into the sky and surrounding ocean. It was the same border that she crossed as a child to emigrate from Mexico to the United States with her family. She did this for the first time in 2011 after learning about the way undocumented people were suffering.
Fernández has exhibited at institutions including the Arizona State University Art Museum, Phoenix; the Denver Art Museum; the Grunwald Gallery of Art at Indiana University, Bloomington; the Nevada Museum of Art, Reno; the Palm Springs Art Museum; and the Scottsdale Museum of Contemporary Art. Fernández also provided illustrations for Rebecca Solnit's iconic book of essays Men Explain Things to Me. Her films have been screened at festivals internationally including the Madrid International Film Festival, Spain; the Claremont Film Festival, France; the International Women's Film Festival, Germany; and the Female Eye Film Festival, Canada.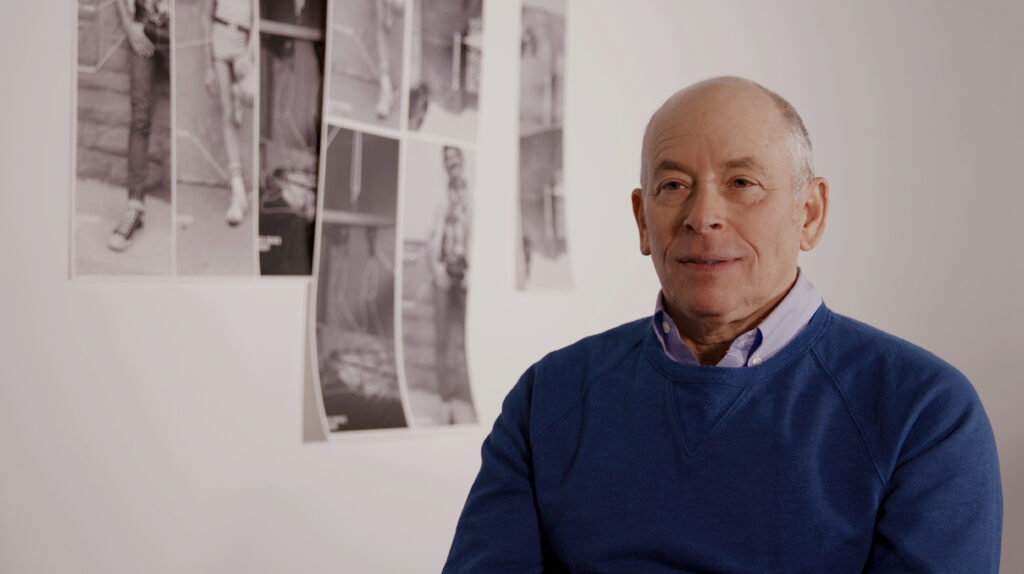 Hal Fischer
Over a career spanning four decades, Hal Fischer has been an artist, art critic, and museum professional. Fischer's work has been presented in solo and group exhibitions and is featured in both public and private collections. In the 1970s, his reviews and articles on photography regularly appeared in journals like Artweek, Artforum, and Afterimage. The recipient of NEA fellowships in both photography and criticism, in 1984 Fischer embarked on a career as an independent museum consultant. His practice included key long-term client associations, most notably the Timken Museum of Art in San Diego, where he served as director of exhibitions and publications from 1985 to 2007, and the Asian Art Museum in San Francisco, where he directed special projects.
The inclusion of his photographs in Under the Big Black Sun: California Art, 1974-81 at the Museum of Contemporary Art, Los Angeles, brought Fischer's work back into public view. Exhibitions of the Gay Semiotics series and a reprint of the 1978 monograph have renewed interest in his art and generated numerous articles, published interviews, and reviews. Hal Fischer: The Gay Seventies, was published by Gallery 16 Editions and distributed by DAP. In 2020, his work was the subject of an exhibition and book at the San Francisco Museum of Modern Art titled, Thought Pieces: 1970s Photographs by Lew Thomas, Donna-Lee Phillips, and Hal Fischer.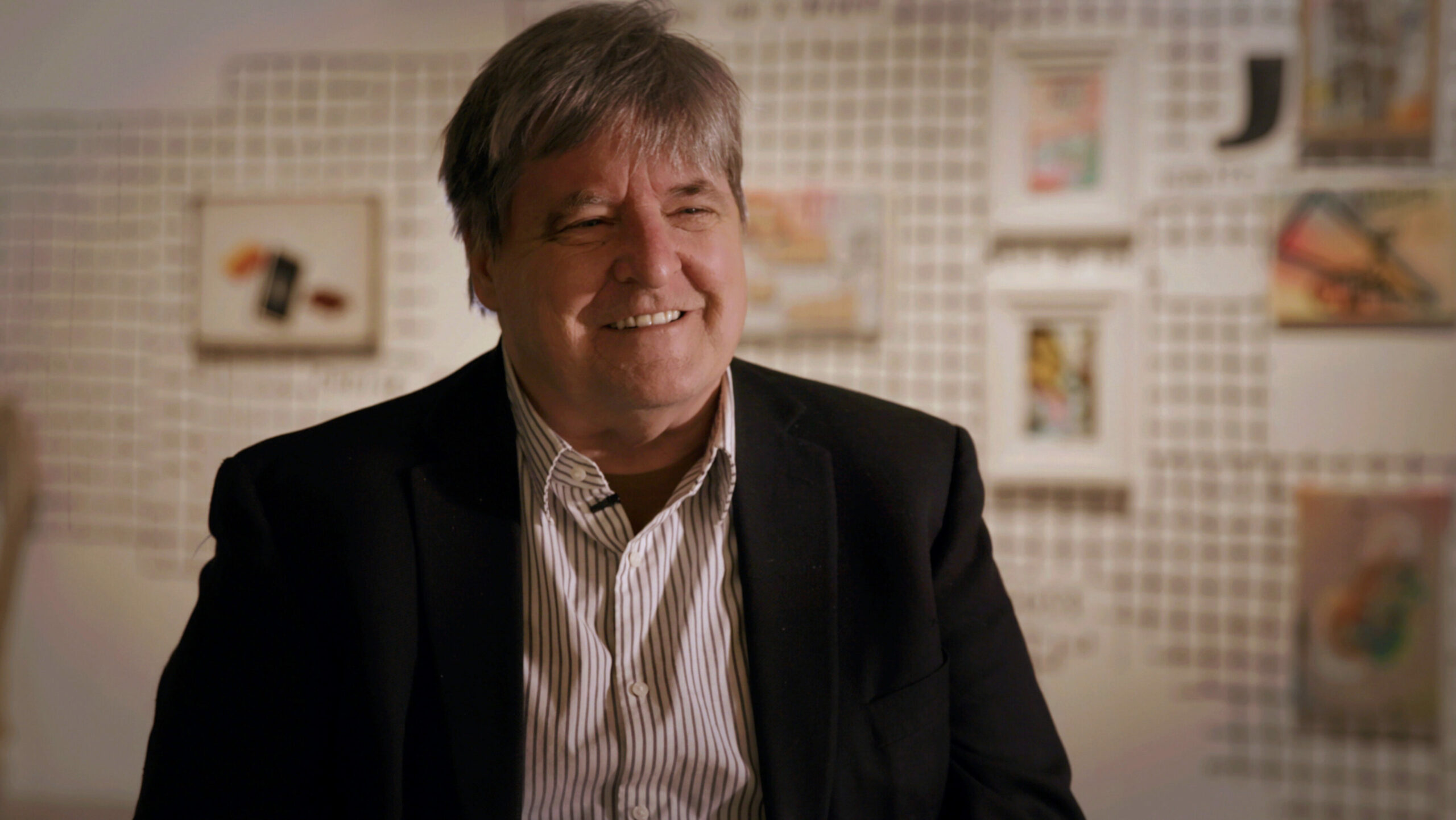 Kevin Killian
Poet, novelist, playwright, art critic, and scholar, Kevin Killian (December 24, 1952 – June 15, 2019) earned a BA at Fordham University and an MA at Stony Brook University in New York. Exploring themes of risk, iconography, invisibility, and vulnerability, Killian weaved fragments of misremembered conversation, sex, and cultural ephemera into his collage-based poems. In an interview for EOAGH: A Journal of the Arts, Killian discussed the connection he feels to visual art in his approach to poetry: "I do think of myself as an artist in that high-flown way I associate with the visual arts: it's all in the gesture. It doesn't matter if the poem is good or bad. What matters is the gesture I'm making with it."
Killian's poetry collections include Argento Series (2001), Action Kylie (2008), Tweaky Village (2014), which Macgregor Card chose for a Wonder Prize, and Tony Greene Era (2016). Killian's poems were anthologized in Best American Poetry (1988) and Discontents: New Queer Writers (1992). He was also the author of Selected Amazon Reviews (2006); the novels Shy (1989), Arctic Summer (1997), and Spreadeagle (2012); the short-story collections Little Men (1996), which won the PEN Oakland award, I Cry Like a Baby (2001), and Lambda Literary Award-winner Impossible Princess (2009); and the memoir Bedrooms Have Windows (1989). Killian also contributed significantly to scholarship on the life and work of American poet Jack Spicer.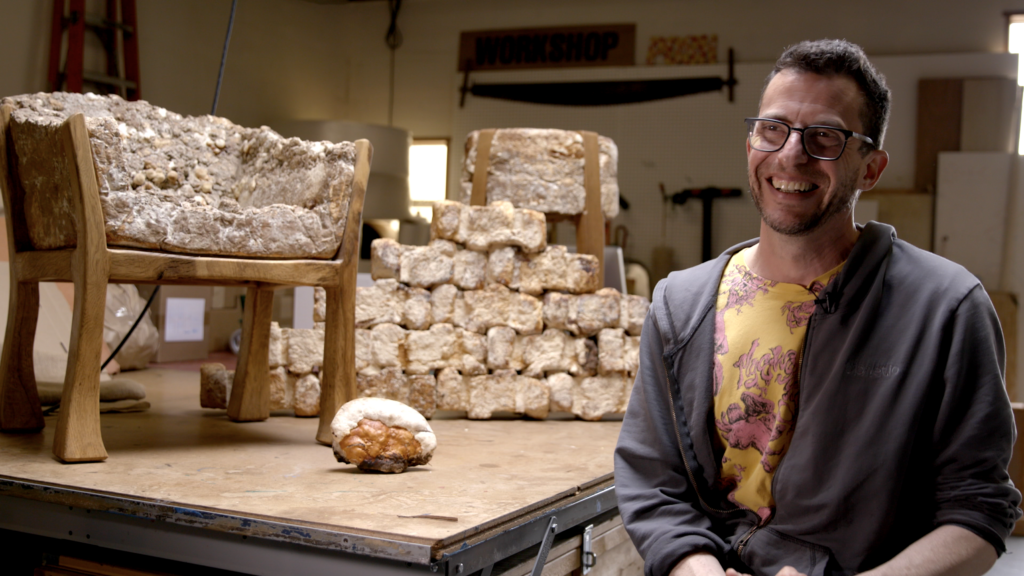 Phil Ross
Phil Ross is an artist, inventor, and scholar whose internationally-awarded and exhibited research is focused on biomaterial design and life support technologies. His innovations in mycelium engineering are globally recognized as foundational to the invention of mycotecture, the practice of building with mycelium. He is co-founder and CTO of MycoWorks based in San Francisco. Ross is also a Visiting Scholar in the Department of Bioengineering at Stanford University.
Ross began cultivating mycelium as a material for art and design in the 1990s, inspired by the beauty and life cycles of mushrooms. His mycelium based sculptures were featured in an exhibition at San Francisco's Gallery 16 in 1996 along with work by artist Margaret Kilgallen. Ross' field work in mycology began in the woods of upstate New York, where he first learned to forage for wild mushrooms. His subsequent work as a hospice caregiver during the HIV crisis in San Francisco introduced him to the immune-supporting benefits of reishi mushrooms, which he began growing for medicinal use. Phil soon began working with reishi as a material for creating sculptures, bringing culinary precision and a naturalist's keen eye to perfect his "biotechniques" for growing living works of art.
He studied fine arts at the San Francisco Art Institute (1991) and Stanford University (2000). His work has been showcased by the Museum of Modern Art in New York, the Los Angeles County Museum of Art, Carnegie Mellon University, Silicon Valley's Zero1, the Moscow Biennale, and Kunsthalle in Düsseldorf, Germany.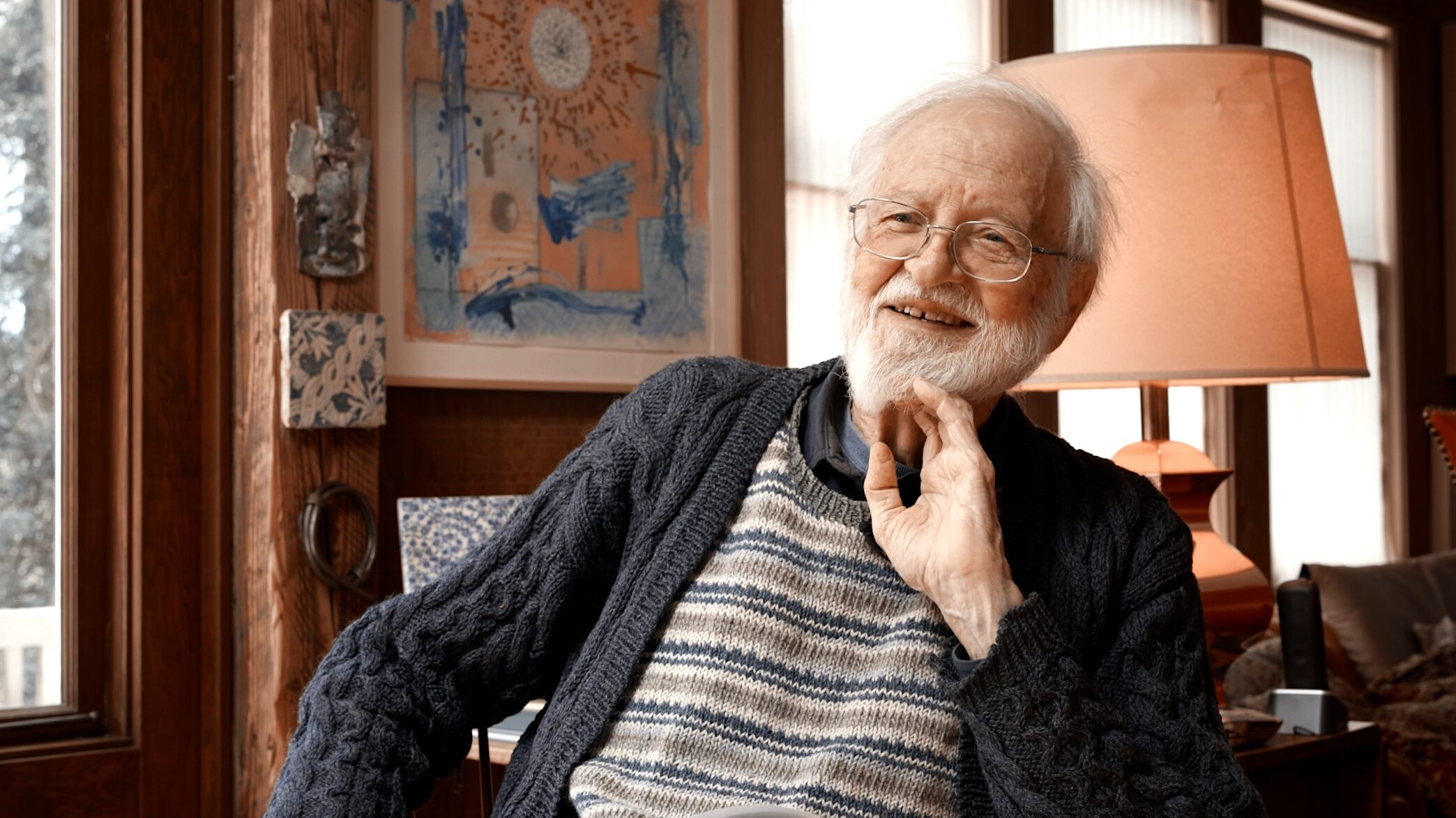 Jim Melchert
Jim Melchert was born in 1930 in Ohio. After his undergraduate studies in art history at Princeton he taught English in Japan for four years in exchange for the rich experience of living there. After returning to the States, he earned degrees in painting at the University of Chicago and ceramics under Peter Voulkos at the University of California, Berkeley. Finding the Bay Area to be receptive to artists in the way that watering holes are to migratory birds, he settled in Oakland and thrived on the interactions amongst his colleagues and the young artists at UC Berkeley where he taught. In 1977 the National Endowment for the Arts brought him to Washington, D.C., to direct the Visual Arts Program there for four years. From 1984 to 1988 he joined the American Academy in Rome as Director.
One can see from the diversity of Melchert's artwork that he is a maverick who disregards many of the canons that define disciplines. His travels throughout the Mediterranean in the 1980s introduced him to ceramic tile as a medium ripe for further investigation. Among the places where his work has been exhibited are the Whitney Museum of American Art and the Museum of Art and Design in New York; the Museums of Contemporary Art in Chicago, Houston, and Los Angeles; the Museum of Fine Arts in Houston; the Museums of Modern Art in San Francisco, Tokyo, and Kyoto; the Los Angeles County Museum of Art; the Victoria and Albert Museum in London; and Documenta 5 in Kassel, Germany.
Natasha Boas
Dr. Natasha Boas is an independent curator based in San Francisco and Paris. She was raised in San Francisco and has been an advocate for Bay Area artists and nonprofits throughout her career. Formerly, Boas has worked as a curator for the Yerba Buena Center for the Arts, the San Francisco Museum of Craft and Folk Art, and the new Sonoma Valley Museum of Art. She has also served on the boards of numerous organizations including The Lab, New Langton Arts, and the Berkeley Art Museum & Pacific Film Archive. Her critically acclaimed exhibition ENERGY THAT IS ALL AROUND: Mission School: Chris Johanson, Margaret Kilgallen, Alicia McCarthy, Barry McGee, Ruby Neri was presented at the San Francisco Art Institute and Grey Art Gallery in New York City. The exhibition brought international attention to this group of local San Francisco artists and the exhibition catalogue has become a cult classic. She has worked closely with other Bay Area artists such as Clare Rojas, Stephanie Syjuco, Johanna Jackson, Mark Pauline, FutureFarmers, Leah Rosenberg, Lawrence Ferlinghetti, and Ana Teresa Fernández, among others. Boas was featured in Lynn Hershman Leeson's film Vertighost. Her commitment to recent Bay Area art history can be found in her writing and research on Bernice Bing, Joan Brown, Jay DeFeo, and Bruce Conner. She currently reviews exhibitions in San Francisco for Frieze.